On this page, you will find infographics, text-based sessions, articles, and other educational materials related to Pesach.
Do you have educational Pesach materials you'd like to share on this page? Please fill out this form, or email firstr@ncsy.org.
Infographics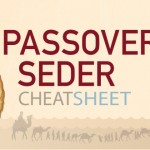 Passover Seder Cheat Sheet
Print out this sheet to guide you through the Passover Seder: Why do we have salt water, matzah, and bitter herbs at the Seder? When do we drink each cup of wine? What are the deeper meanings behind the customs, and what do the seder customs teach us about achieving personal freedom?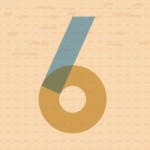 6 Quick Insights for Your Passover Seder
Six passover insights for your seder.


Text-Based Sessions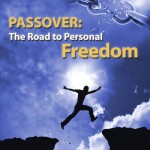 Passover: The Road to Personal Freedom
This session focusing on finding personal freedom. In an age where we are bombarded by messages from advertising and marketing the session urges the participant to find THEIR voices. Passover celebrates freedom. Freedom is about finding your true inner voice. This session asks: What is your slogan? What is the message of your inner voice?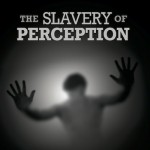 Passover & The Slavery of Perception
What does it mean to be a slave and what is true freedom? This session explores the difference between the mentality of a slave and the mentality of a free man. Even when we are not real slaves in a physical sense we still may fall prey to the slave mentality if we limit ourselves to the expectations of others or of society at large. Freedom is about living with confidence and the ability to create a life of your own design. To find true personal freedom one must search for it.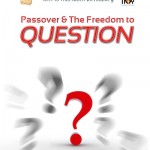 Passover & The Freedom to Question
This session on Pesach asks: Why do we ask so many questions on Pesach? The session focuses on the importance of asking questions as an expression of freedom. Asking questions related to Torah is not problematic; it is the very celebration of our freedom and the excitement of learning Torah.



Seder Master
A guide for mentors to prepare people for the Seder. Includes source materials that relate matzah to the concept of kindness and empathizing with others.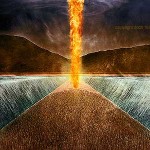 Exodus from Egypt: The Hidden Agenda
A session explaining some of the hidden meanings in the holiday of Passover and our exodus from Egypt.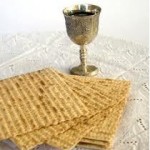 Three Thoughts on Leadership for the Passover Seder
This session offers 3 thoughts on leadership related to the Passover story. Each idea is short and sweet and has a related story.


Articles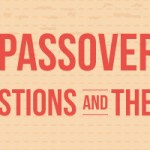 Passover Questions and Themes
Are you ready to answer these key questions about Passover? Take a look at these essential questions and come to the Seder prepared. You may not know all the answers, but you can use these questions as a springboard for discussion at your Seder table. Includes advanced questions for your more seasoned Seder participants. Also includes a list of themes you can use as a basis for more divrei Torah at the Seder.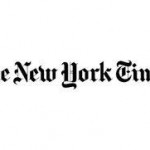 Why a Haggadda?
This op-ed from the New York Times explains the need for a new Passover haggadah.


Activities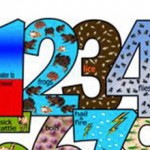 Double Dare: 10 Plagues
This club is a fun way to remind teens about the 10 plagues in a quiz and dare active session.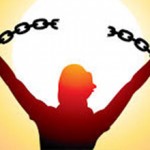 How Free Are You?
This session discusses how free you really are… is it all in your mind? Do we have a choice about how free we are?


External Resources
Passover on Chabad.org
Passover on Aish.com
Pesach Resources on Ner Le'Elef (NLE) Resources
Passover on AlephBeta Academy
Games to Play at Your Passover Seder (SimchatYechiel.org)